There may be many resources that show on how to build an online store, you can't one like you going to read below:
Ecommerce or Electronic Commerce website
is used
to sell and buy products online. You can set up any type of store and sell & buy any type of products on an ecommerce website.
               Get your free live demo now: Click here
Why Your Own Ecommerce Website?
With so many advanced tools nowadays, anyone can design and launch their own online store. Selling products through eCommerce marketplace like Flipkart, Amazon will bring you more benefits.
And to greater advantage, you can get all the revenue for yourself without having to pay any charges or commission to anyone.
7-Step Guide To Build Your Online Store to get success in ecommerce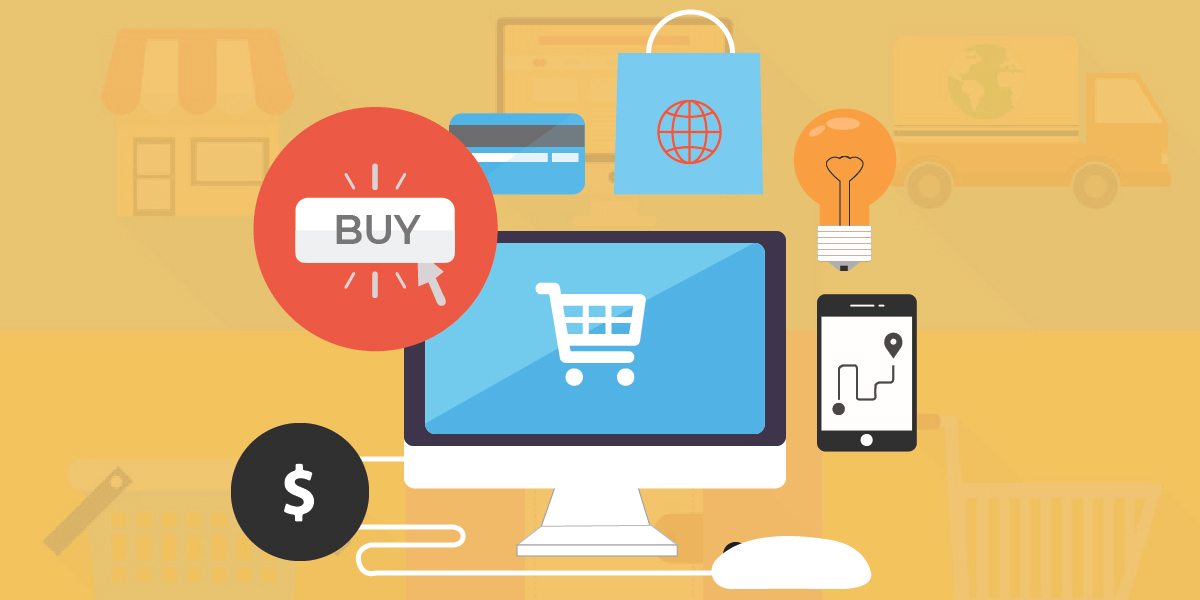 Step 1: Shop for the stuff to set up Your Own Online Ecommerce Store
So, once you decided to build an online eCommerce store, you might have figured out some basic things. It includes the business name, the service or product that you are going to offer, and many more. These can
be figured
out only by the business owner.
And you can get the ideas for the rest of the things, they fit your store.
It based on choosing the domain name, web hosting, and integrating payment channels to the store
.
Domain Name
The first step you have to do when you try to build an online eCommerce store is choosing the right domain name. It is the name or brand to which your customer will refer your business in the upcoming days.
Choose your domain name in a short and sweet manner. The customers should remember your domain name. So it should strike in their mind without any difficulty.
For instance, take Flipkart, eBay, Amazon, Facebook, etc. you can observe that all their domain names are short
. So the consumer can remember their name
easily
.
Web Hosting
While choosing a web host, make sure that provides "cPanel" with Fantastico scripts. Also, you can provide Windows server tools if that is your need.
Shopping Cart Script
Shopping Cart system
is considered
as the backbone for any online eCommerce store. It is the root cause that handles making a transaction from the entire website.
Think from a customer's perspective. What will you look for in a Shopping Cart Script?
You should look for a shopping cart that provides bulk product listing and categorization
. Also, with the quick payment, and smooth shopping experience for the consumers.
Payment Gateway Integrations
In today's updated modern world Check and Pay, Orders have become an outdated fashion. So it is mandatory to have a payment gateway integration in your online store.
At the same time, having one or two payment gateway integration is not enough to serve a global market. So make sure to provide the best and most payment gateways to deliver the best customer service
.

Step 2: Start with Domain Acquisition
Once after completing Domain name registration, Web hosting, and payment gateways registration. Then the next thing you have to build an online store builder.
It is the main place where customers will explore product offerings for product information. their specifications & dimensions, shipping details, and many more.
Step 3: Design Your Online Store to be Friendly
Have you ever wondered why some Ecommerce store becomes more popular? Then favorite while other stores remain unnoticed and carving for sales?
The reason behind this is, the best store will have amazing store designs. Then a brand that customers of all kinds can relate to.
Though it may take a long time before you can build 
a complete brand identity for your online eCommerce store. Still,
there are a few things that you can do in the initial stage of getting started.
Logo Designing
Your logo represents the type of business that you are doing. This gives your business a unique character and identity.
So it is worth to spend some penny on an image consultancy or graphic designing firm to develop a logo. This logo will represent the company's brand for the upcoming years.
Branding
The logo is an image that represents your company. The thing which gives life to your company is brand value. Branding makes sales easier.
When you become a brand, people start trusting you and will be ready to buy from you. And shell out dollars from their wallets to buy products from you.
So, try to focus on branding through digital media, print, and offline media mediums right from the first day
.
Design Enhancements
The page design should have some liveliness. When a customer visits your store look for a product and their related landing pages.
It includes the product's view, suggestions on the sidebar, detailed information on the landing page
. So all these things will play a major role in customer's decision-making.
Step 4: Product Categories and Listings
Every store should have a product catalog and you should not avoid it for any reason.
For an online store, it is the responsibility of the admin to spell out product listings and the corresponding categories in which it comes
.
For instance, if you are starting an online electronic gadget store, makes it easy for the customers to know about the product
.
Just
by providing default product listing and categorization.
As for the rest, like, books, clothing stores, etc. you have to get it done on your own. Also even with the help of third-party extensions.
Step 5: Order Fulfillment and Shipping Channels
Till now, we are dealing with only the internal things to build an online eCommerce store. The heart of an online store is the order fulfillment and logistics without any doubt.
The product delivery to the customer should be very quick & in good condition. Also, it should fit well within the budget of the business at the same time.
Otherwise, there are many possibilities for your online in a short period of time.
So always make sure that the packages are delivered to customers. And so they're in good condition, on time, much to their delight.
Step 6: Add Some More to Your Ecommerce Online Store
Unlike in custom eCommerce development, open-source Ecommerce platforms will offer vast flexibility. That too in adding third-party add-ons, extensions, and modules. This will turn your online store into a crowd-pulling shopping destination.
There are several add-ons like order tracking solutions to user reviews and ratings that you can try on your store. Moreover, buy them only if they deliver some value and take your store ahead in user experience.
Step 7: Invite Everyone To Your Ecommerce Store
Though your store is a virtual one, it serves the real-life customers. So the customers should know that you are in town with great products for sale.
The entire endeavors you that have put to build an online eCommerce store will get a boost only with your invite. So, start inviting customers to your online store.
Wrapping Up
Interested in selling products online? Want to build an online store website?
Contact our eCommerce expert developers to know more about cost-effective eCommerce store builds.